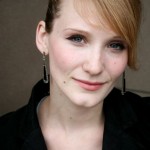 DeLisle Merrill, who will join Glimmerglass this summer as the Intern Costume Shopper, was recently announced as a national winner at the Kennedy Center American College Theater Festival (KCACTF).
Merrill, who hails from Washington State, was awarded The Barbizon Award for Excellence in Costume Design. The KCACTF is a network of more than 600 academic institutions throughout the country, where theater departments and student artists showcase their work and receive outside assessment by KCACTF respondents.
Merrill will soon join us to begin work in the Costume Shop. As Intern Costume Shopper, Merrill will do shopping for designers (Matthew Pachtman and Andrea Hood) and/or costume shop staffers. If a designer or staffer needs a specific fabric or shoe, for example, it will be Merrill's job to help find it.
Glimmerglass offers big congratulations to DeLisle Merrill!