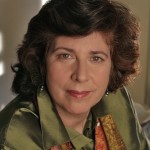 Internationally acclaimed stage director Francesca Zambello has been named General and Artistic Director of Glimmerglass Opera, effective September 1, 2010. She is currently the Artistic Advisor of San Francisco Opera, where she is directing a new production of Wagner's "Ring" cycle. Zambello, who directed Gluck's Iphigénie en Tauride at Glimmerglass in 1997, has led productions at the Metropolitan Opera, Teatro alla Scala, the Bolshoi, Covent Garden, the Munich Staatsoper, Paris Opera, New York City Opera, Washington National Opera, Lyric Opera of Chicago and English National Opera. She has staged plays and musicals on Broadway, at the Royal National Theatre, BAM, the Guthrie Theater, Vienna's Raimund Theater, the Bregenz Festival, Sydney Festival, Disneyland, Berlin's Theater des Westens and at the Kennedy Center.
What most excites you about coming to Glimmerglass?
The legacy of the company is very strong—Glimmerglass is known for imaginative productions, innovative programming, exciting young artists, an idyllic natural setting. The company's emphasis on new productions is one of the things that I find particularly exciting. We need to keep putting new visuals and new ideas about classic works in front of our audience.  I want to respect the company's past and at the same time see how we can broaden ourselves as we look toward the future.
You've talked about capitalizing on the notion of being a festival company. What do you mean by that?
My goal is to have a variety of offerings for the public, so you could come to a concert or reading in the afternoon, have a picnic, go to the opera, and then stay afterward for the cabaret. Let's say we're doing The Barber of Seville—maybe the audience will be able to experience part of the Beaumarchais play before the opera. I want to create a program that makes people want to spend the whole day with us. But if they want to just come for the afternoon, that's great, too. I want to welcome a larger regional audience and to encourage more families to come. We will explore adding some earlier shows, maybe a few nights where there is a 6:00 start. We need to think out of the box about every aspect of putting on a live performance and strive to give people the best possible experience.
You've directed not only at the world's great opera houses, but also on Broadway. I understand you plan to make musicals a regular part of the offerings at Glimmerglass.
Yes. I want to go back to what I consider the great American opera—the American musical. Puccini and Verdi were creating nineteenth-century populist entertainment; people like Rodgers and Hart were doing that for their time. Many people come to opera through musicals. If you talk to any of the great American opera singers, they most likely starred in their high school musicals. We in the opera world sometimes fail to acknowledge this.
I want to be able to showcase the works of the great American theater composers in the way they intended them to be heard—without sound enhancement, with a full orchestra, with a mix of operatic and music theater voices. We have musical resources that will allow us to perform these works in a way that isn't possible on Broadway any more.
In addition to its reputation for producing great theater, Glimmerglass is also known for producing well-trained opera professionals—artists, technicians, and administrators.  Do you see opportunities for growth here, as well?
I think we are in the business of not just training young professionals but creating the stars of tomorrow. We will not only train singers, we will follow their careers and bring them back. I also think it's important we continue internships in production and administration so that we are a feeder for not only the opera industry but also the whole of American theater. I want to make stronger links with organizations that will collaborate with us to bring the best and brightest to Glimmerglass.
Will you continue your independent directing career?
Absolutely. Productions in other theaters allow me to foster relationships with potential co-producers and with some of today's leading artists. I think that's one of the great assets I bring to Glimmerglass. It's my plan to bring in some incredible talent to not only headline our productions, but to work intensively with members of the Young American Artists Program. We're working out the final details of the 2011 Festival now—I can't wait to share them with you!