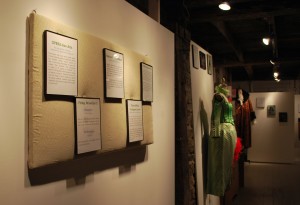 Tonight we open the OPERA-tion Arts Gallery at The Smithy with an opening reception from 5 to 7 p.m. The artwork of second grade students from Cooperstown, Cherry Valley-Springfield, Milford and Richfield Springs central schools hangs in The Smithy at 55 Pioneer Street in Cooperstown in honor of National Opera Week.
The students illustrated their impressions of opera after participating in a discussion with Glimmerglass staffers about opera and all it involves.
Next Friday, November 5, Glimmerglass 2010 Young Artist J'nai Bridges will perform at 7 p.m. to help culminate the week.
We hope you will join us in celebrating the hard work of these students. Visit www.glimmerglass.org for gallery hours.