After The Flying Dutchman sailed forth to open our season last week, I heard more than one person remark "one down, three to go."
Hardly.
Although the four mainstage shows are at the heart of the Glimmerglass Festival, there will also be plenty more on offer. In between rehearsing the three shows yet to open, we're preparing for concerts featuring major artists (Christine Goerke, Eric Owens, and Julie and Nathan Gunn), talks with special guests ranging from Ruth Bader Ginsburg to Philip Gossett, and a host of informal Meet Me at the Pavilion Programs.
The first of these, Guns n' Rosenkavalier, takes place on July 23 at 4pm. I'll let Andrew Wilkowske (who is La Rocca in our production of King for a Day) tell you how the program came to be:
"As a kid, I took piano lessons and sang in the choir, but it was the music of Van Halen, Kiss and Guns N' Roses that made me want to be a musician.  I bought a guitar and started learning my favorite rock albums, thinking one day maybe I, too, could be on a stage amidst amps and pyro. Well, the rock and roll life wasn't for me, and I "fell back" on opera, but I never lost touch with that 12-year-old kid rocking out in the basement.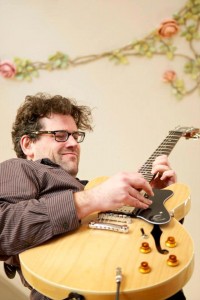 "'Wrong Rep Night' — imagine tenor in a housecoat singing "Ah, fors' e lui" from La traviata — has long been a tradition for the Glimmerglass Young Artists. When I was an apprentice here in 2005, I chose to do a medley of 80s power ballads, but I sang them in a legit style.  It was ridiculous, but I'd be lying if I didn't say that I REALLY enjoyed it.  That same summer, I got to know John Glover (a composer interning in the dramaturgy department), and we discovered we had similar musical sensibilities.  He asked if I would consider performing a set of his songs, and we had such a good time that we immediately started throwing other ideas—including a concert of rock songs arranged as art songs and art songs as rock songs. We daydreamed about what that concert would look like, but then reality kicked in, we had to go on to other gigs, and the rock concert went on the back burner.
"In 2010, John and I worked with another Glimmerglass colleague, Kelley Rourke, to create a one-act monodrama, Our Basic Nature, based on the true story of a psychotherapist who raises a chimp as his daughter. Last year, my friend Jill Anna Ponasik approached me about doing our "monkey opera" at her company, Milwaukee Opera Theatre.  Over a long and delightful brunch, I told her about the piece, my friendship with John and Kelley, and our creative partnership.  Jill Anna said, "Wait, could you go back to the part where you wanted to do a rock recital?" Our insane little idea became a reality in March 2013, when we debuted Guns N' Rosenkavalier with Milwaukee Opera Theatre.
"And here we are, back at the place where it all began. The fact that I hear Schubert songs as amped-up rock anthems and French art songs as emo ballads may betray my lack of musical sophistication, but I'm willing to give this a whirl, because when will I ever get the chance to be that 12 year-old rocker and a grown-up opera singer at the same time again?"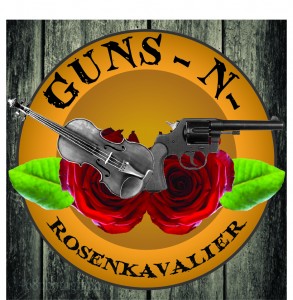 Don't miss the opening of our Pavilion season on July 23! This year we are offering a new Unlimited Access Pass, which allows you to attend as many Meet Me at the Pavilion performances as you like for just $50. Call our Box Office at (607) 547-2255 or click here to purchase yours today.