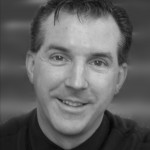 Robert Wierzel, lighting designer for this summer's The Tender Land and Tolomeo, has been nominated for a 2010 Tony Award for his lighting design for Fela! on Broadway.
"I saw Fela! a couple of months ago, and the lighting totally blew me away," said Abby Rodd, Glimmerglass Opera Director of Production. "I'm so proud of Robert."
Wierzel has been designing for Glimmerglass Opera since 1989, and after the 2010 Festival, he will have designed 35 productions with the company. You may remember his work on 2008's Giulio Cesare in Egitto or 2009's La Traviata.
When he isn't designing at Glimmerglass, his work takes him across the country and beyond. In addition to his other Broadway credits, David Copperfield's Dreams and Nightmares and the play The Deep Blue Sea, he has designed Off-Broadway for New York Shakespeare Festival/Public Theater, Signature Theatre Company, the Roundabout Theatre Company and Playwrights Horizons. He has collaborated with Grace Jones (Hurricane Tour), the composer Philip Glass and with opera companies of Paris (Garnier), Tokyo, San Francisco, Seattle, Houston, Washington, Chicago and New York. Wierzel has also collaborated with Fela! director and choreographer Bill T. Jones and the Bill T. Jones/Arnie Zane Dance Company for 25 years, including work at the Lyon Opera Ballet; Berlin Opera Ballet and The Louvre Museum (Walking the Line). 
Fela! is the true story of the legendary Nigerian musician Fela Kuti, whose Afrobeat rythms ignited a generation. Inspired by his mother, a civil rights champion, he defied a corrupt and oppressive military government and devoted his life and music to the struggle for freedom and human dignity.
Click here to read an interview with Wierzel about his design process for Fela! on LiveDesign.com.
The 2010 Tony Awards will be telecast, live on CBS on June 13 at 8:00 p.m.