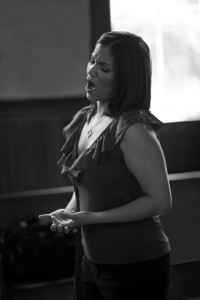 We are holding auditions for the 2011 Glimmerglass Festival Chorus on Saturday, July 10, from 1 p.m. to 3 p.m.
Those interested in auditioning should contact Joshua O'Malley at jomalley@glimmerglass.org by Friday, July 9. Applicants should indicate their voice type, performance experience, instrument proficiency and a daytime telephone number. Eligible candidates will then be contacted with a specific time and location for their audition.
Candidates should prepare a selection from opera, musical theater or art song; a pianist will be provided. The audition panel will be composed of Eric Schnobrick, Artistic Events and Music Manager, and Chorus Master Bonnie Koestner.
Glimmerglass Opera Chorus members are offered an honorarium and reimbursement for mileage to and from all rehearsals and performances.