In preparation of National Opera Week, Glimmerglass staffers joined second grade classes at Cherry Valley-Springfield, Cooperstown, Milford and Richfield Springs central schools to offer a multi-media presentation on opera and asked the students to illustrate what they learned on individual pieces of cardstock.
To help culminate the week, 2010 Young Artist J'nai Bridges joined us on Friday at The Smithy-Pioneer Gallery, where the students' artwork hung on display, to offer a sneak peek of Carmen.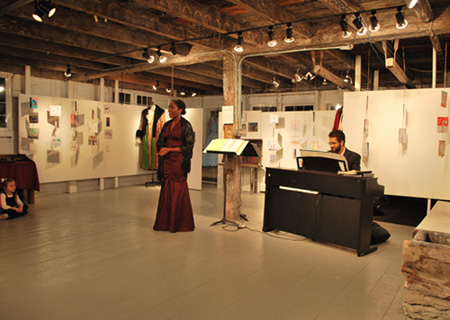 Several children were in attendance and became wide-eyed when J'nai first began to sing the Habanera. While several of the children had been seen munching the complimentary cookies and juice prior to the performance, for the most part they sat in rapture during J'nai's performance despite the potential sugar rush.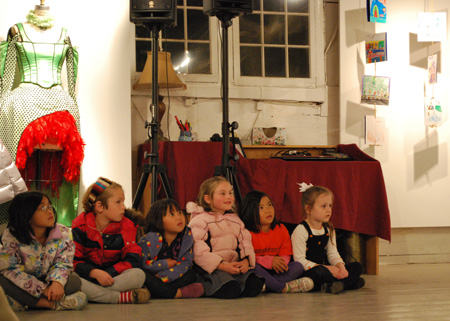 The children's artwork was well-received, as was J'nai's performance. We are thrilled to have been able to work with The Smithy to celebrate National Opera Week with this free event. The Glimmerglass family posed with J'nai after her performance. For more pictures from this event, visit our Flickr page.