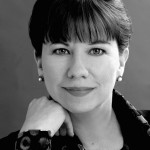 Giuseppe Verdi enjoyed one of the longest careers of any composer of the nineteenth century, lasting from the premiere of his Oberto in 1839 to his death in 1901. The length of his career made him a contemporary of nearly every great composer of the century from Schumann and Mendelssohn to Brahms and Debussy.
This Saturday, August 18, the Glimmerglass Festival will present pianist Terry Eder in a concert of piano music by these great minds including Felix Mendelssohn, Robert Schumann, Johannes Brahms and Franz Liszt. Eder will be joined by 2012 Young Artist Karen Chia-ling Ho for a rare performance of songs by Fanny Mendelssohn Hensel, the older sister of Felix Mendelssohn.
The life and career of Fanny Mendelssohn Hensel (1805-1847) was largely ignored until the 1980s, when musicologists and performers began to discover and explore the many works she wrote for voice, piano, chamber ensembles, and orchestra. Many of Hensel's works remained unpublished at the time of her death for, while she enjoyed an artistically stimulating relationship with her younger brother, Felix Mendelssohn Bartholdy, he discouraged her from publishing her music. It wasn't until 1846, one year before her untimely death, that Hensel began publishing her own works. In spite of her brother's refusal to allow her to pursue a public life as a composer and musician, Hensel exerted a quiet but strong influence on musical life in Berlin during the 1830s and 1840s as the hostess of a flourishing salon, performing her own works. Through these salon performances, she advocated for the music of Bach, Handel and Mozart at a time when these composers were considered obscure and old-fashioned. Now, over 160 years after her death, Fanny Hensel's works are finally being published and studied; she has taken her place as a significant figure in nineteenth-century music.
Many of Fanny Hensel's songs for voice and piano are settings of poems by contemporary poets such as Johann von Goethe, Heinrich Heine and Josef von Eichendorff. Like the great composers of German art song, Giuseppe Verdi too had his favorite authors that he always returned to for inspiration. Friedrich Schiller and William Shakespeare inspired some of Verdi's greatest operas, such as Don Carlo and Otello, respectively, but it was the contemporary playwright Victor Hugo who inspired two of Verdi's most controversial operas: Hugo's Le roi s'amuse of 1832 became Verdi's Rigoletto in 1851, and before that, in 1844, Verdi wrote Ernani using Hugo's highly inflammatory 1830 play, Hernani.
Much to the chagrin of the censors, Verdi's Ernani was a hit, and soon the opera's most popular tunes were resounding throughout the streets of Italy.
A master of color, variation and storytelling, Franz Liszt transcribed many popular operas of the time for the piano, similar to the way in which we might make a "greatest hits" compilation today. He wrote his paraphrase of Ernani in 1847. The first main theme is that of Ernani's pledge to Silva; the second theme is taken from the trio that ends the opera, in which the repentant Silva regrets giving into his passions, and Elvira and Ernani promise to meet again in heaven.
Eder will close her program of Verdi's Contemporaries at the Keyboard with Liszt's masterful paraphrase of Ernani. It is a piece of living history – one great composer as seen through the eyes of another great composer.
To join us for this exciting concert, please visit us online or call the box office at (607) 547-2255.