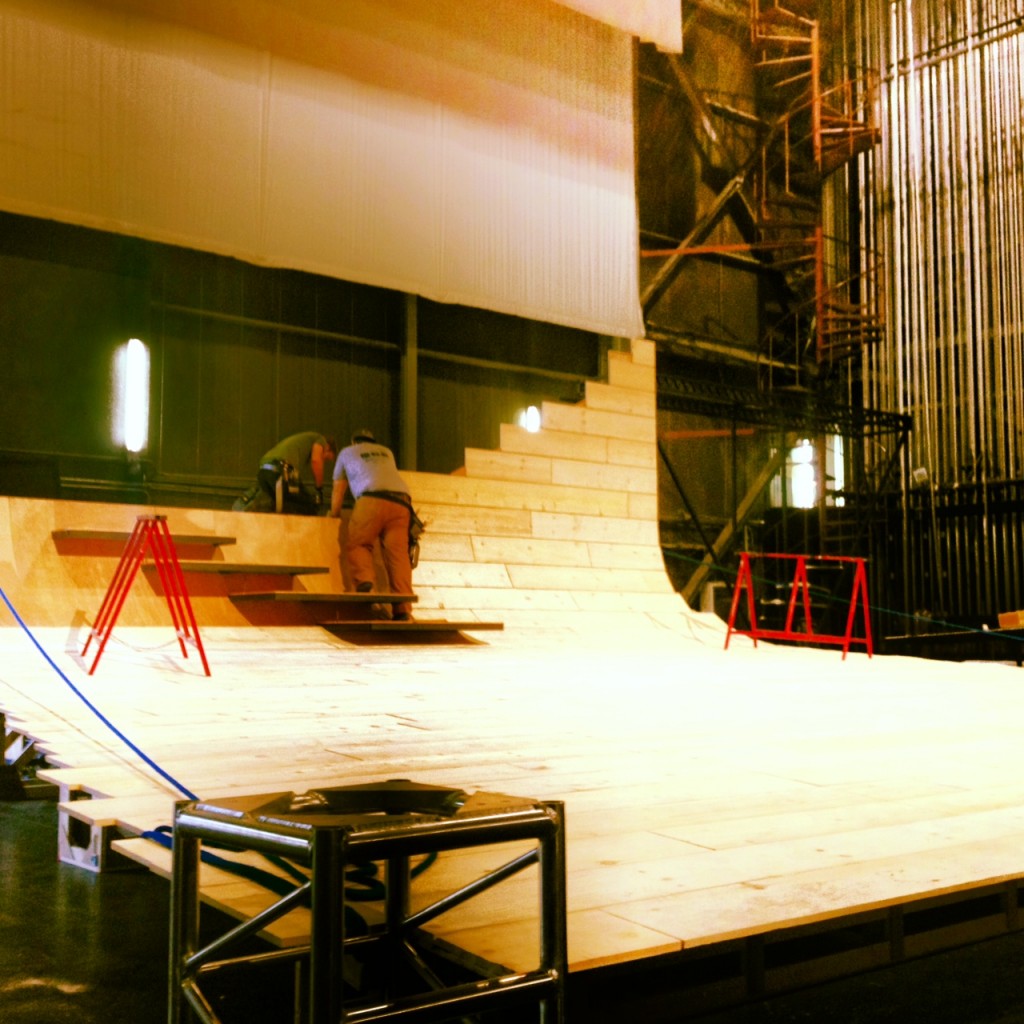 We got our first glimpses of the set for our original production of Wagner's The Flying Dutchman, directed by Francesca Zambello. Here, crew members are working on assembling the floor for the production on stage. It's starting to resemble the deck of a sailing ship – perhaps that of the Dutchman! Meanwhile, boxes of silk and huge spools of rope arrived in the production department, as the crew prepared to raise the rigging.
Fun fact: this production will use nearly .5 miles of rope.
The ship sets sail on Opening Night, July 6, and runs through August 24.
Get your tickets today.