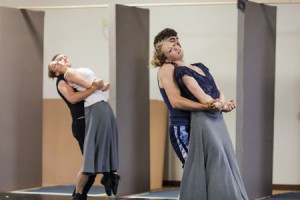 This summer, Glimmerglass presents a unique double-bill of old and new passions that call on the audience to take possession of and responsibility for the suffering of both big and small in the world. This poignant evening begins with Pergolesi's Stabat Mater. This title is taken from the first line of the text, stabat mater dolorosa, meaning "the sorrowful Mother was standing." This line, of course, refers to the infinity in which Mary stood before her son's crucifixion.
The production continues with a presentation of David Lang's the little match girl passion, a 21st century passion inspired in form by Bach's St. Matthew Passion and in content by Hans Christian Andersen's story of a little girl sent out into the cold of her last New Year's Eve to sell matches.
The Glimmerglass Festival prides itself on providing a wide spectrum of productions each year, from opera to musical theater and comedy to tragedy. As part of this initiative, Artistic & General Director Francesca Zambello has been trying to include more dance in the seasons. Following the tremendous response to our 2012 production of Armide, which featured baroque dance, the Festival is presenting Stabat Mater as a vocal and dance piece. As Zambello pointed out, "Opera and dance used to be synonymous with each other; it's only in the past 50 or so years that they've been separated. We love to introduce dance into our product ions because dance gives us another way into the story."
Renowned artist Jessica Lang will be directing and choreographing the piece, which is one of her personal favorites. "Stabat Mater is a tragic work, of course, but in the sadness you feel something beautiful; it's an exhausted exuberance you walk away from the piece with."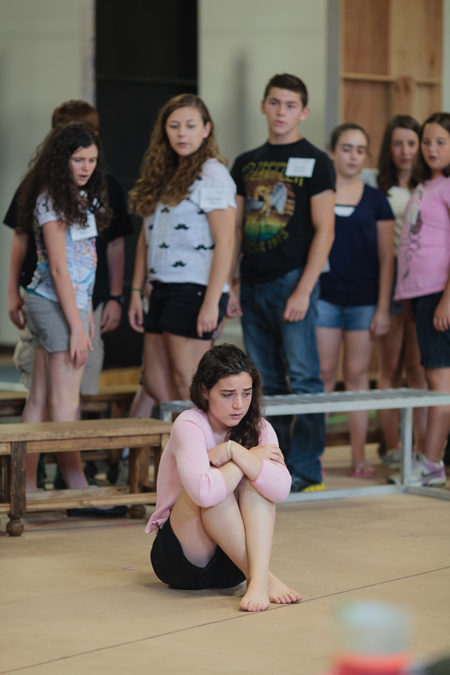 In addition to the engaging kinetic element of Stabat Mater, Passions offers the diversity of both young and seasoned voices in the little match girl passion. This production will include four talented adult soloists as well as a children's chorus, complete with the premiere of a new prologue called "When We Were Children" composed by David Lang expressly for the Festival's production. As conductor David Moody said, "The children's chorus acts as our conscience, asking the questions we should ask of the piece."
Disparate though these works may seem, together they create a powerful whole that helps the audience see and accept grief, both from the pieces and, hopefully, in their daily lives.  As Zambello explained, there may be "400 years between them, but they share one common theme: that of passion."
With a premiere on July 20, Passions is the third of our productions to open. It will run through August 22. For more information about the Festival or to purchase tickets, visit https://glimmerglass.org, or read about the Passions Talking Opera at Passion-ate about David Lang.