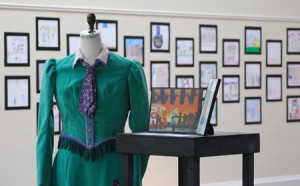 OPERA-tion Arts, our opera-inspired art show by area second graders, will be on display in Gallery A at the Cooperstown Art Association September 27 through October 25.
There will be a complimentary opening reception from 5 to 7 p.m. on September 27. Glimmerglass Festival Young Artist Sarah Parnicky will perform at 5:30 p.m., accompanied by Timothy Newton.
This art show is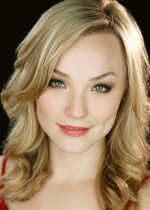 the result of the free, interactive education program offered by The Glimmerglass Festival.  Staff members join area second grade classes and offer an multi-media presentation on opera and theater.  The students then illustrate their impressions of the art form, producing everything from drawings of performers, scenic and costume shops to sketches of original operas. Artwork from Cooperstown, Sharon Springs, Richfield Springs and Whitesboro second graders will be featured.
This event helps celebrate National Opera Week, October 26 through November 4, coordinated by OPERA America, the national service organization for opera, with support of the National Endowment for the Arts.