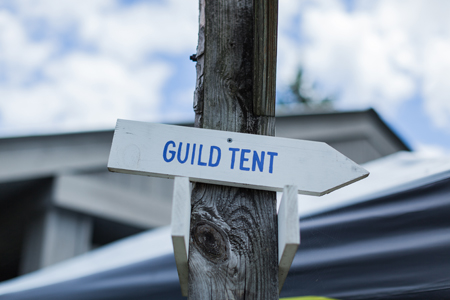 The Glimmerglass Opera Guild is made up of 200 members who provide essential volunteer support to the Festival throughout the year, filling a variety of company needs through hospitality, fundraising  and education programs. This commitment of time, expertise and energy allows the company to devote more of its resources to Festival performances and our series of scholarly lectures and family-friendly activities on the Glimmerglass campus.
The Guild distributes a bi-monthly newsletter, News & Notes, full of information about the Guild, the company and the upcoming season. The recent November issue included a report from hospitality committee chair Christine McNaughton on the services fulfilled by the committee this year, and it is quite impressive:
Distribution of 1,400 picnics by 29 volunteers (Guild members distribute the picnics available for purchase through Black Cat Cafe)
250 in attendance at each of the four cast parties, hosted by the Guild
300 staff, interns and Guild members at the annual pre-season "Eat and Greet" buffet
130-150 staff at supper for each of the five changeovers (when staff cannot leave between shows on Saturdays, the Guild provides delicious sustenance)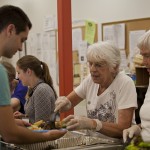 Additionally, the Hospitality Committee supervised refreshments at each of the five "Talking Opera" education events in the spring, and the Guild membership meeting.
After all that, it's no wonder Christine McNaughton was awarded 2013 Volunteer of the Year!
Thank you, Guild members, for all your hard work. To become a Guild member and receive News & Notes, click here.