If you haven't already heard about it, Glimmerglass' 2014 production of Ariadne in Naxos is set in the alfalfa-sprouting surroundings of an Upstate New York farm. Echo Farms, the brainchild of Ariadne set designer Troy Hourie and costume designer Erik Teague, gives a true and familiar background to Strauss' classical predicament in which a burlesque troupe and opera company battle for center stage. This daring re-envisioning wouldn't be possible without the specialized details that turn the Alice Busch Opera Theater stage into a timber-framed barn. From paint can footlights to fences, and tractors to straw bales, Ariadne takes on a whole new setting at Echo Farms. None of the hustle and bustle of farm life, however, could be evident without the faces of Ariadne.
A rooster named Malcolm, Chopin the goat and a slew of hands decked in Carhartts and flannel bring this Ariadne production to life. Creating the full ambiance of a true agricultural estate, these individuals propel the functioning set forward as members of Echo Farms.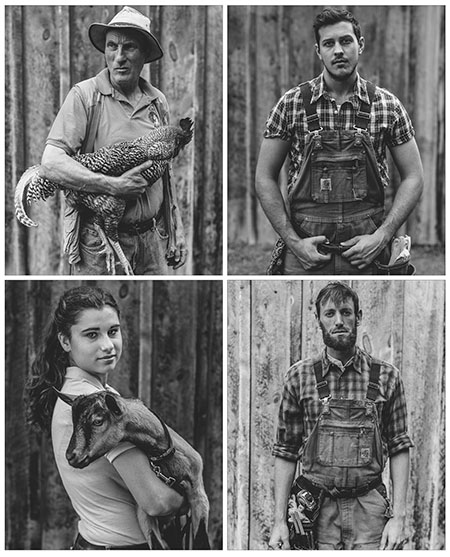 Photos: Karli Cadel.