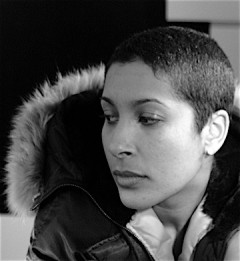 Jessica Jahn is the costume designer of the The Glimmerglass Festival's production of Donizetti's The Siege of Calais. She has designed costumes for three other productions at the Festival including last year's The Crucible and Carousel in 2014. The Siege of Calais is based on the historical Siege of Calais led by British King Edward III from 1346-1347, which occurred toward the beginning of The Hundred Years' War. The Siege ended with the city's surrender, and Edward III's demand for the execution of six burghers as tribute, an event that the opera focuses on.
The Glimmerglass Festival's production of The Siege of Calais updates the opera's setting to reference scenes of conflict found around the world. To get a sense of her vision for the production's costumes, Jahn says she and the assistant costume designers looked "at images from Yemen, Syria, Somalia, the Ukraine, Venezuela, and even here in the U.S. after Hurricane Katrina." From this they saw "all sorts of ideas of what home is to people, when their home is destroyed." Analyzing these crises she asked herself questions like "what sort of emotional reactions does a person have: Do you flee or do you stay? What is important to someone?" Describing how she used these questions to design costumes she explains "in terms of clothing what that meant to me is: what sort of things do you keep because they are a comfort to you?  And what sorts of things are given to you out of necessity?"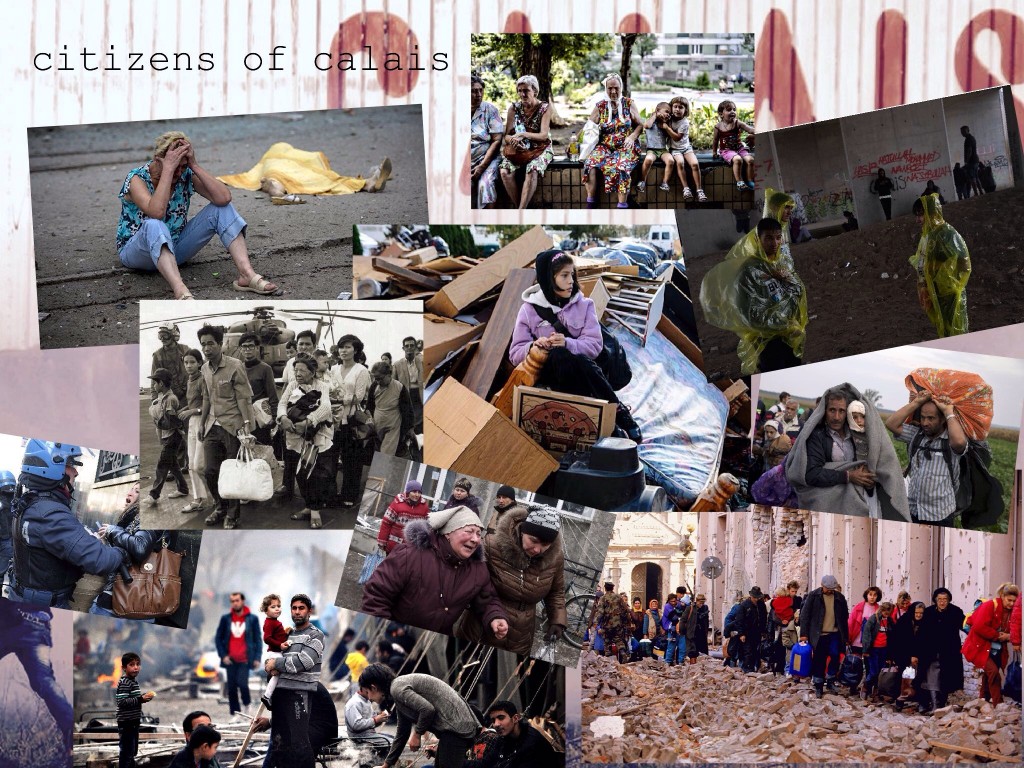 All of the costumes in The Siege of Calais are shopped rather than built. This means that Jahn and the assistant costume designers go into stores and search for clothing that they think would be appropriate for the production rather than create costumes from scratch in the costume shop (as she did last year for The Crucible). Jahn explains that because of the production's contemporary setting "it doesn't make sense to me to make a garment that you can actually purchase in a store. We did a lot of thrifting upstate, so most of the clothes that you see come from the Goodwill in Herkimer, The Salvation Army in Oneonta or Audrey's Old n' New down the street. It's much easier to shop for a pair of jeans than it is to take the time to make one, and it ends up feeling more real to the audience. In this case we bought all the clothes, and if they needed to get slightly altered for fit or for a visual image then we would do that in a fitting." Jahn also prefers to refer to the costumes in Calais as "clothes" because that is what they are to the characters in the opera.
Talking about her overall impressions of The Siege of Calais Jahn notes "one of the things that struck me about this piece was the unfortunate universal theme of conflict. The Siege of Calais is an interesting look at how conflict has been a part of our world historically, and how that affects the people who are actually living it." Relating to her personal experience as an American, Jahn explains "here in the United States we haven't had that same experience of living in a country or in a city that is at war since the Civil War, and for me that was a really important way to understand what these people might have been going through, and the story that they need to tell us."