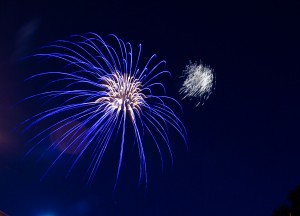 Our Spring Gala will be here before we know it. Didn't March go by quickly? On April 27, Glimmerglass Opera will host its 2010 Gala at The Metropolitan Club in NYC, at which we will honor award-winning filmmaker James Ivory.
The evening is themed "Fireworks!" and will feature "vocal pyrotechnics" by Anthony Roth Costanzo, the countertenor seen as Francis in Ivory's film A Soldier's Daughter Never Cries (which we blogged about previously) and featured on the soundtrack of Ivory's The City of Your Final Destination, set for theatrical release April 16. The evening will benefit our Young American Artists Program.
Here's a quick nod to theatremania.com, which was the first site to publish today's official announcement about the gala. Here's the press release (PDF). The formal invitation may be viewed here (PDF).