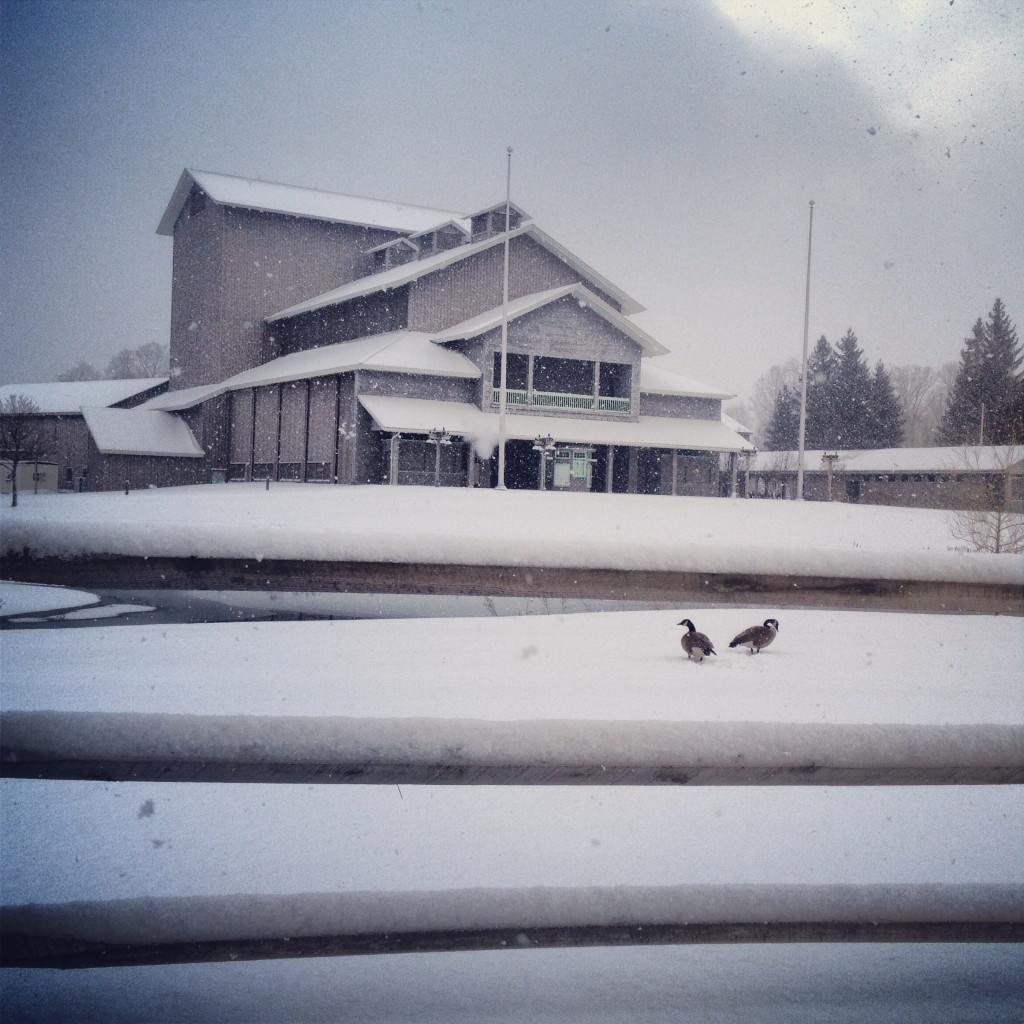 Upstate we are having our (hopefully) last snow of the season, and there is still ice on the lake. Our geese were perhaps a little optimistic!
But even with snow, we are still celebrating spring. It is one week until our New York City Spring Gala — GL!MMERATA — at the Metropolitan Club. I'm very excited to offer a preview of the 2013 Festival next week. We have an exciting lineup of performers for the gala, who will be offering a mix of music from art song and opera to music theater:
Klea Blackhurst (remember her in Annie Get Your Gun?)
Andriana Chuchman (Guenevere in this summer's Camelot)
Julie and Nathan Gunn (our 2013 Artists in Residence)
Jay Hunter Morris (Erik in The Flying Dutchman)
Eric Owens (2012 Artist in Residence and performing in concert this summer)
David Pittsinger (King Arthur in Camelot)
Nadine Sierra (soprano in Stabat Mater)
Noah Stewart (last summer's Radamès)
Peter Volpe (Daland in The Flying Dutchman)
 Click here to check out all the items available during the evening's short live auction.