The 2014 Festival starts in just three short months, but if you can't wait a moment longer, join us in New York City for one of these exciting April events.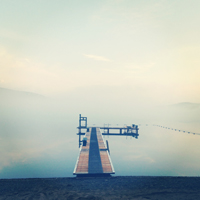 Guggenheim Museum | Works & Process
April 28 at 7:30 p.m., $30-$35
[Buy tickets]
The Glimmerglass Festival joins the Guggenheim Museum's Works & Process series, which explores artistic creation through stimulating conversation and performance. In advance of the Glimmerglass premiere of the revised version of Tobias Picker's opera, An American Tragedy, Francesca Zambello moderates a discussion with Picker, librettist Gene Scheer, director Peter Kazaras, conductor George Manahan and set designer Alexander Dodge. You will also have the opportunity to hear excerpts of the new "Glimmerglass version," performed by members of our Young Artists Program.
92Y | Deborah Voigt & Francesca Zambello
April 23 at 8:15 p.m., from $29
[Buy tickets]
Soprano Deborah Voigt and opera and theater director Francesca Zambello, friends for more than 25 years, join 92Y to talk opera, inspiration, artistry and friendship. There are not many female artistic and general directors in opera and not many sopranos that can tackle both Wagner and classic Italian roles – but Zambello and Voigt have challenged stereotypes as they've built brilliant careers. Find out how they navigate the high-flying demands of international opera and what interests they pursue away from the stage.